Lo & Sons Hakuba: two-minute review
With the Lo & Sons Hakuba, hitting the gym or the trails before, after, or even during work, is easier than ever – even if it isn't an absolutely perfect fit. 
Due to the exceptional build quality – from its 600D recycled poly exterior material to its water-resistant zippers – and the absolutely enormous capacity, the versatile Hakuba scores a spot on our best backpack list. Its spacious main compartment is large enough for just about anything you can toss in there, but you should still be judicious about how you use that available space.
If there's a drawback to the Hakuba, it's that it maybe does too much, without doing any one thing especially well.
If you're looking for a gym bag, the Hakuba will do in a pinch. Its incredibly spacious main compartment will carry a whole lot of stuff, but reattach a removable compartment insert and you sacrifice some of that capacity for organization. The top pocket is great for essentials, but it's not the most easily accessible. The laptop pocket, meanwhile, can hold up to a 15-inch laptop. With the amount of space you get in the Hakuba, it should easily fit a 17-incher, but doesn't (at least not easily).
Still, the Hakuba is the kind of backpack that's perfectly suited for the unknown since the space is adjustable, making it usable in all types of situations. And its stylish, especially the black color option, with a classic elegance not often found among backpacks on the market today.
Assuming you can afford it, that is. The Hakuba doesn't come cheap, but it is hardly a cheap backpack. So, if you've got the money to spare, it should definitely be on your shortlist – especially if you're looking to travel, or need to keep things separated for one reason or another.
Lo & Sons Hakuba: price and availability
How much does it cost? $275 (about £190/AU$385)When is it out? Available nowWhere can you get it? Only available in the US at this time
The Lo & Sons Hakuba backpack is available in the US for $275 (about £190/AU$385), but we've seen it go on sale occasionally in the past few months. If you are outside the US, unfortunately, you'll have to get creative since Lo & Sons doesn't ship internationally (though they do have suggestions for third-party shipping forwarders on their FAQ page).
Lo & Sons Hakuba Key Specs
Size (H x W x D): 21.5 x 13 x 7.75 ins | 546.1 x 330.2 x 196.85 mmWeight: 2.4 lbs / 1.08 kg (w/o insert), 2.8 lbs / 1.27 kg (w/ insert)Capacity: 35.5LColor options: Black, Navy CamoLaptop size: Up to 15-inch laptopMaterial: 600D Recycled PolyFeatures: Separate shoe/gym wear compartment, removeable insert, huge capacity, comfortable fit, water-resistant materials
The Hakuba is an expensive backpack even though it's not a luxury item. But being pretty premium all-around, the cost definitely feels justified. If you're a gym rat, the price will seem reasonable just for that secondary, bottom compartment.
If you're just looking for a straight-up, commuter backpack, however, this is probably more than you need at too high a price. If you just need a basic backpack to get you to and from work in comfort and style, you should definitely check out our Lo & Sons Hanover Deluxe 2 review.
Lo & Sons Hakuba: design
Image 1 of 8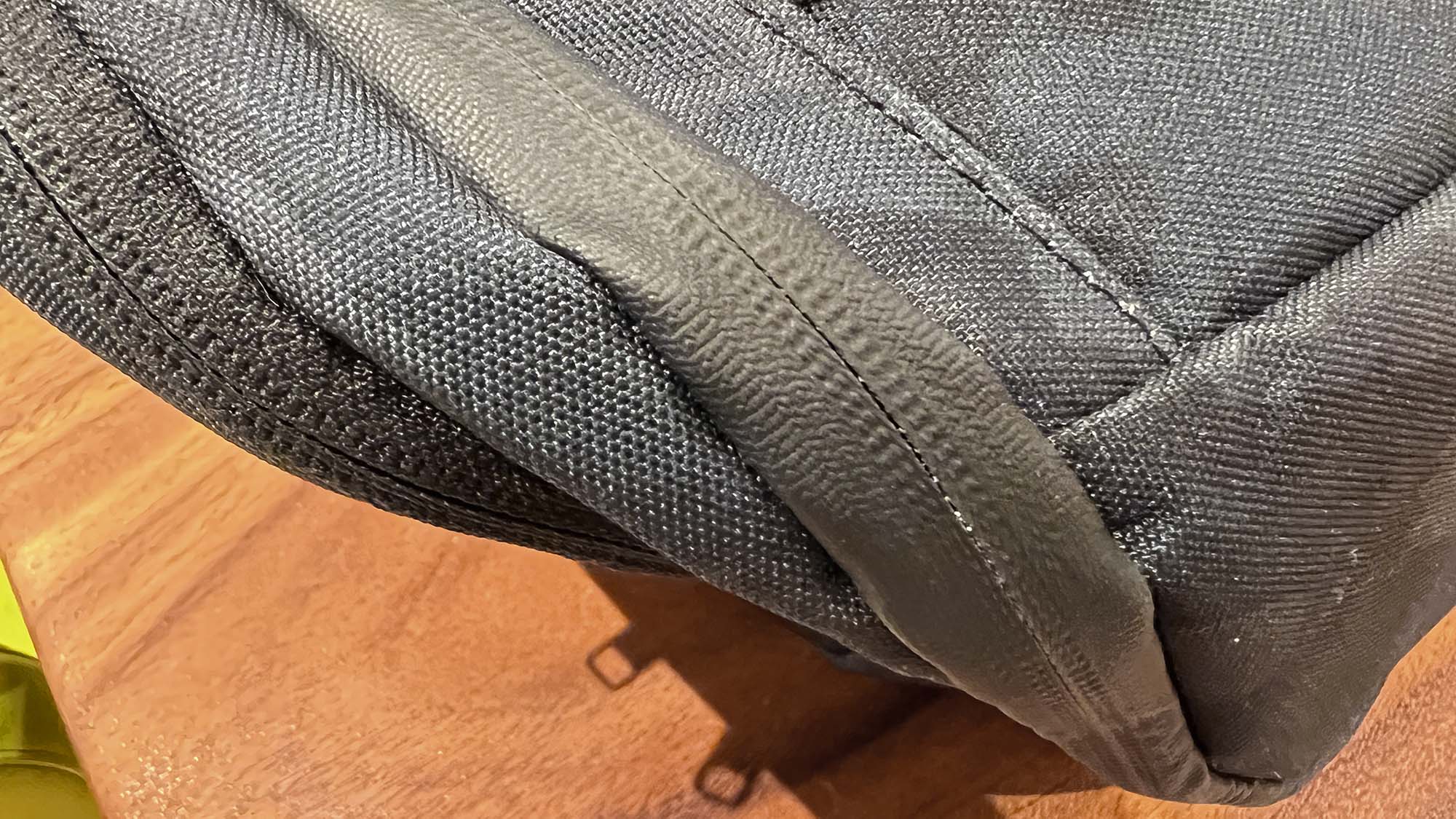 Image 2 of 8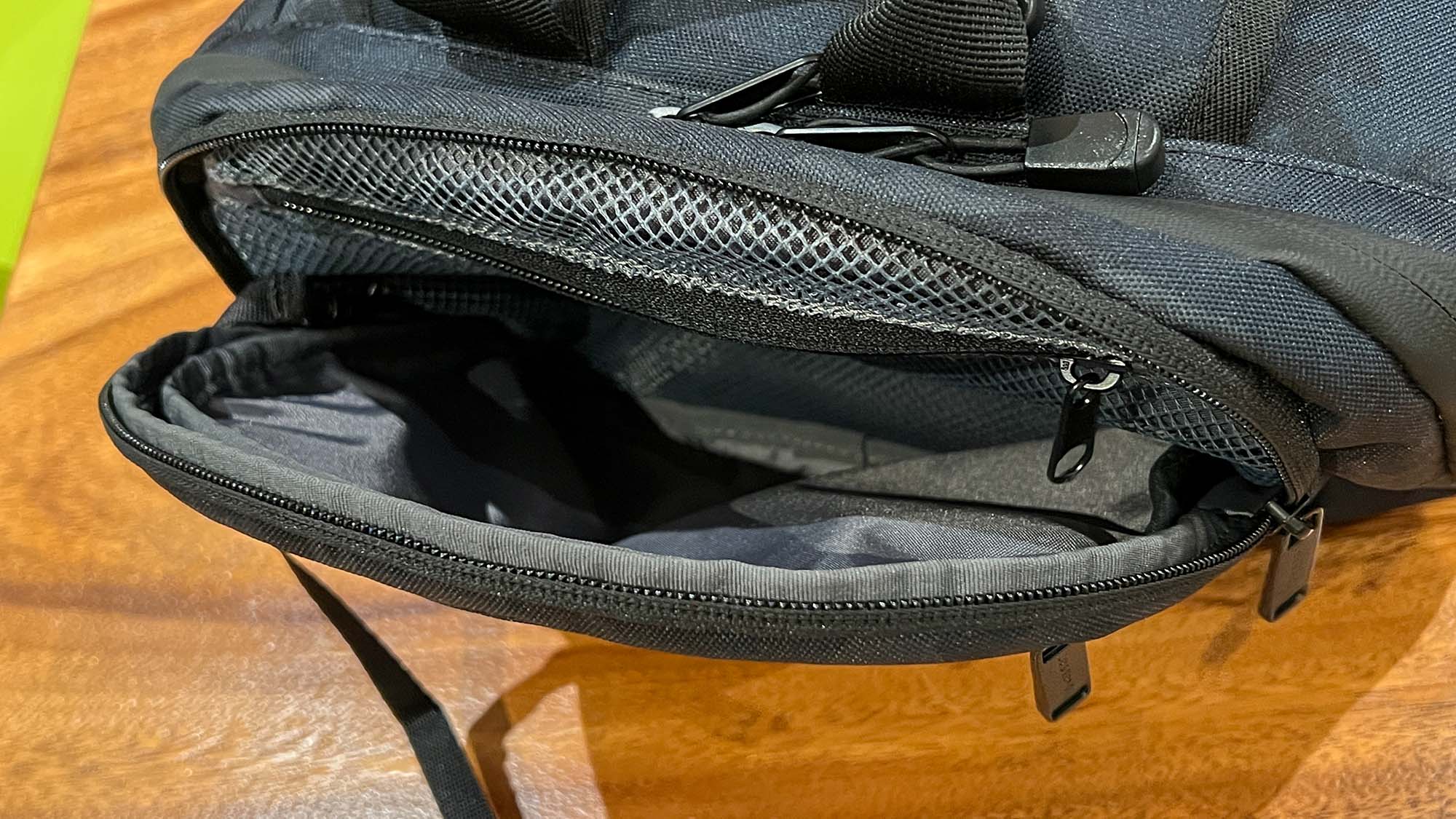 Image 3 of 8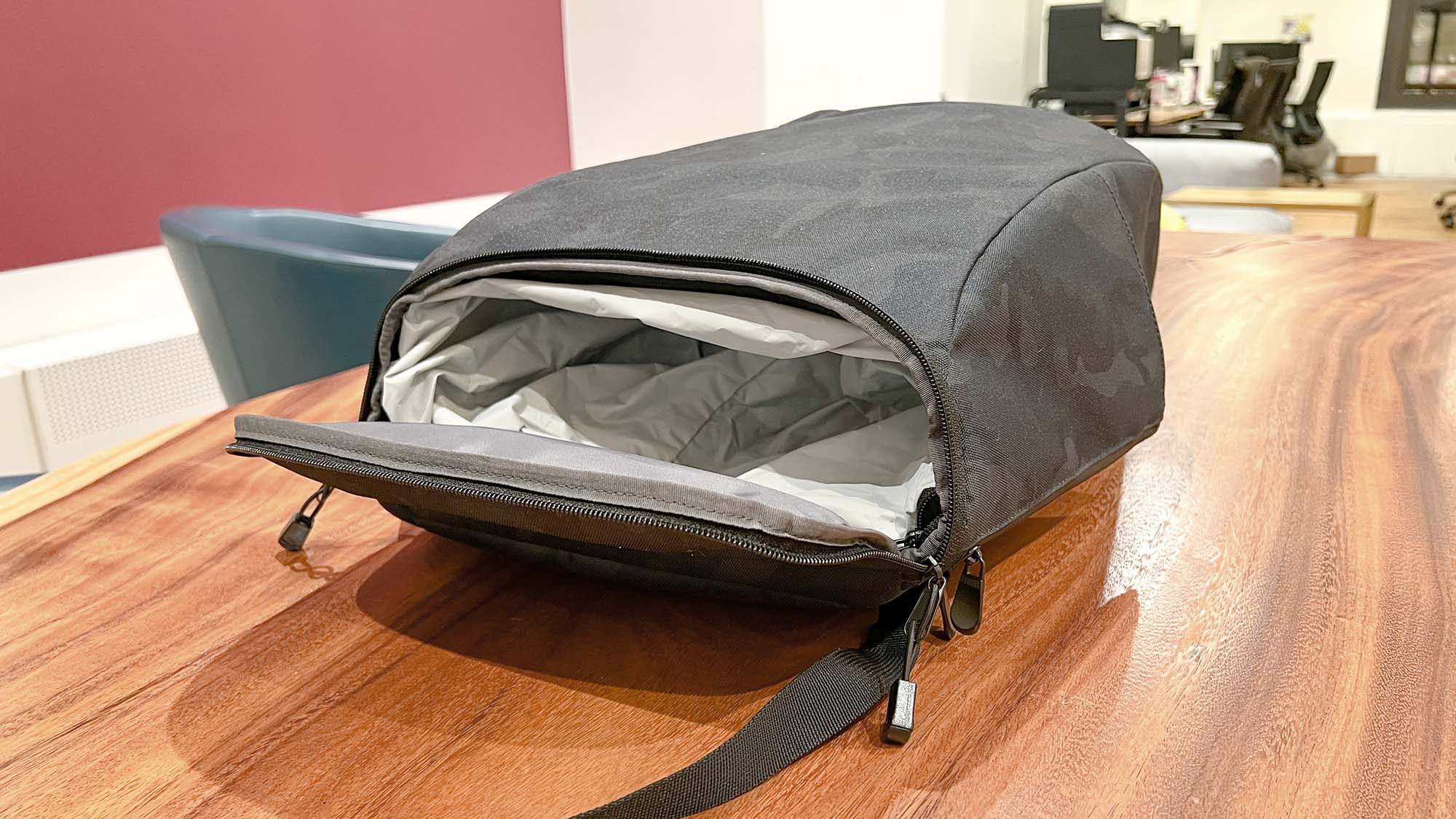 Image 4 of 8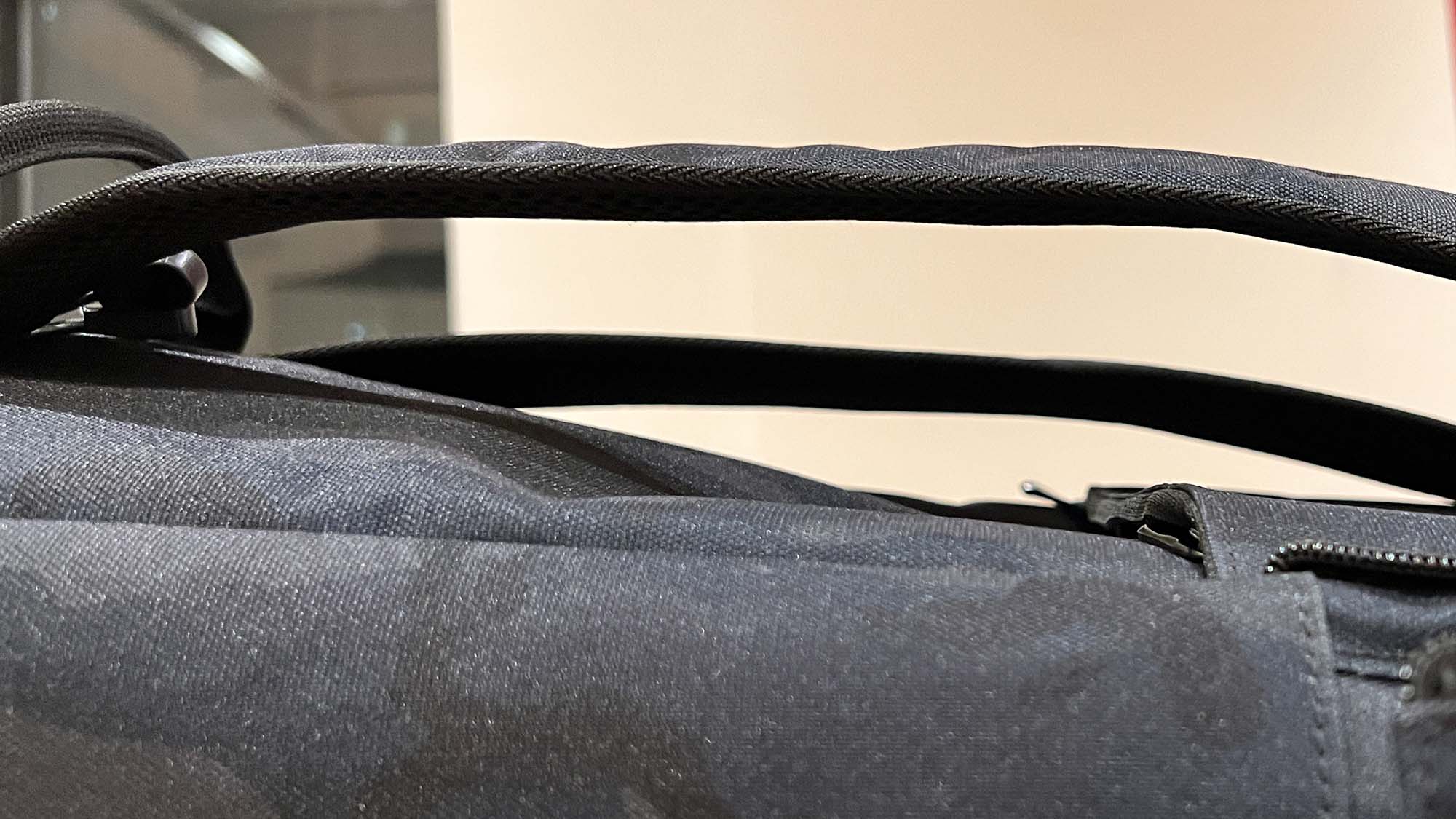 Image 5 of 8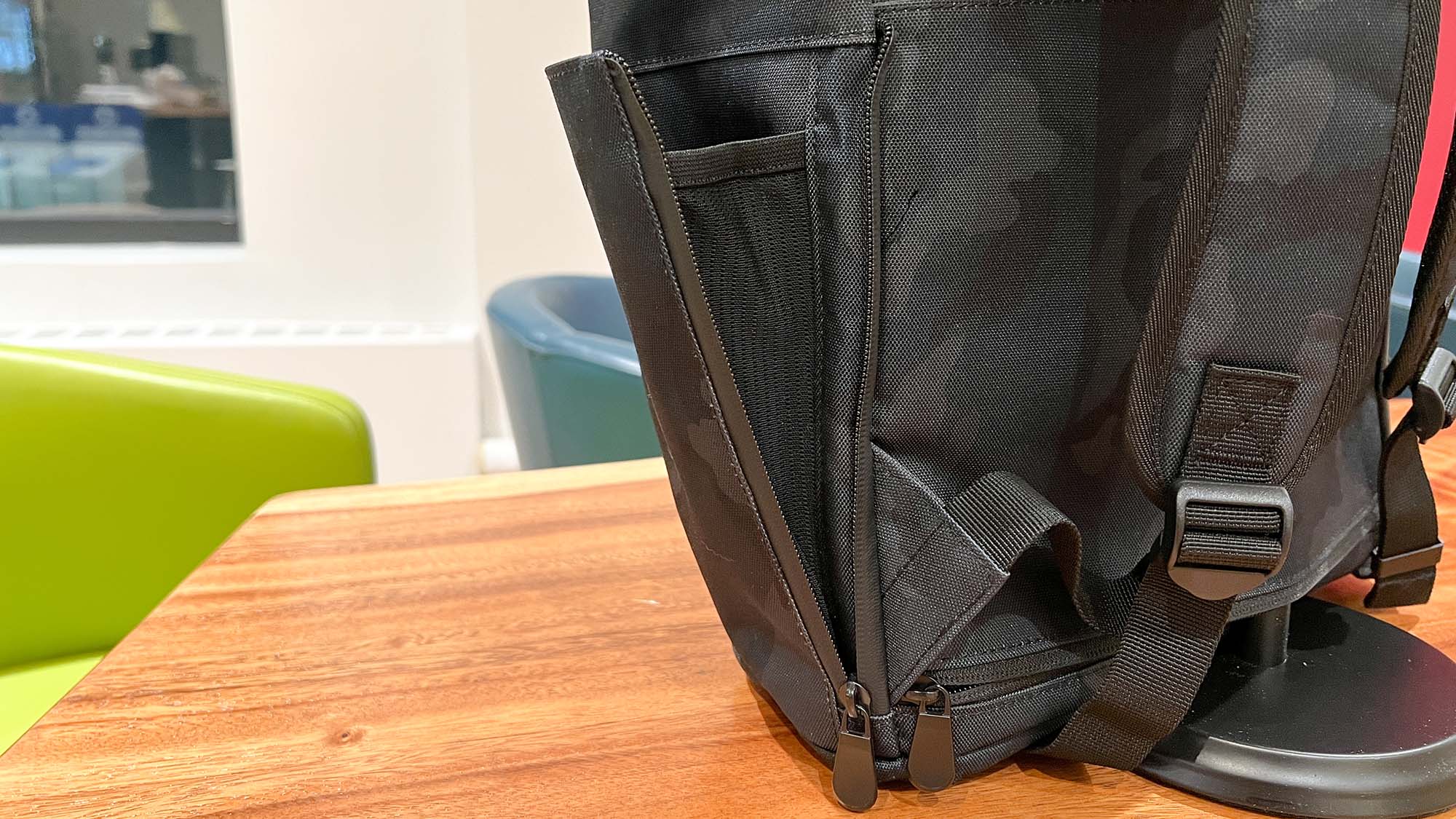 Image 6 of 8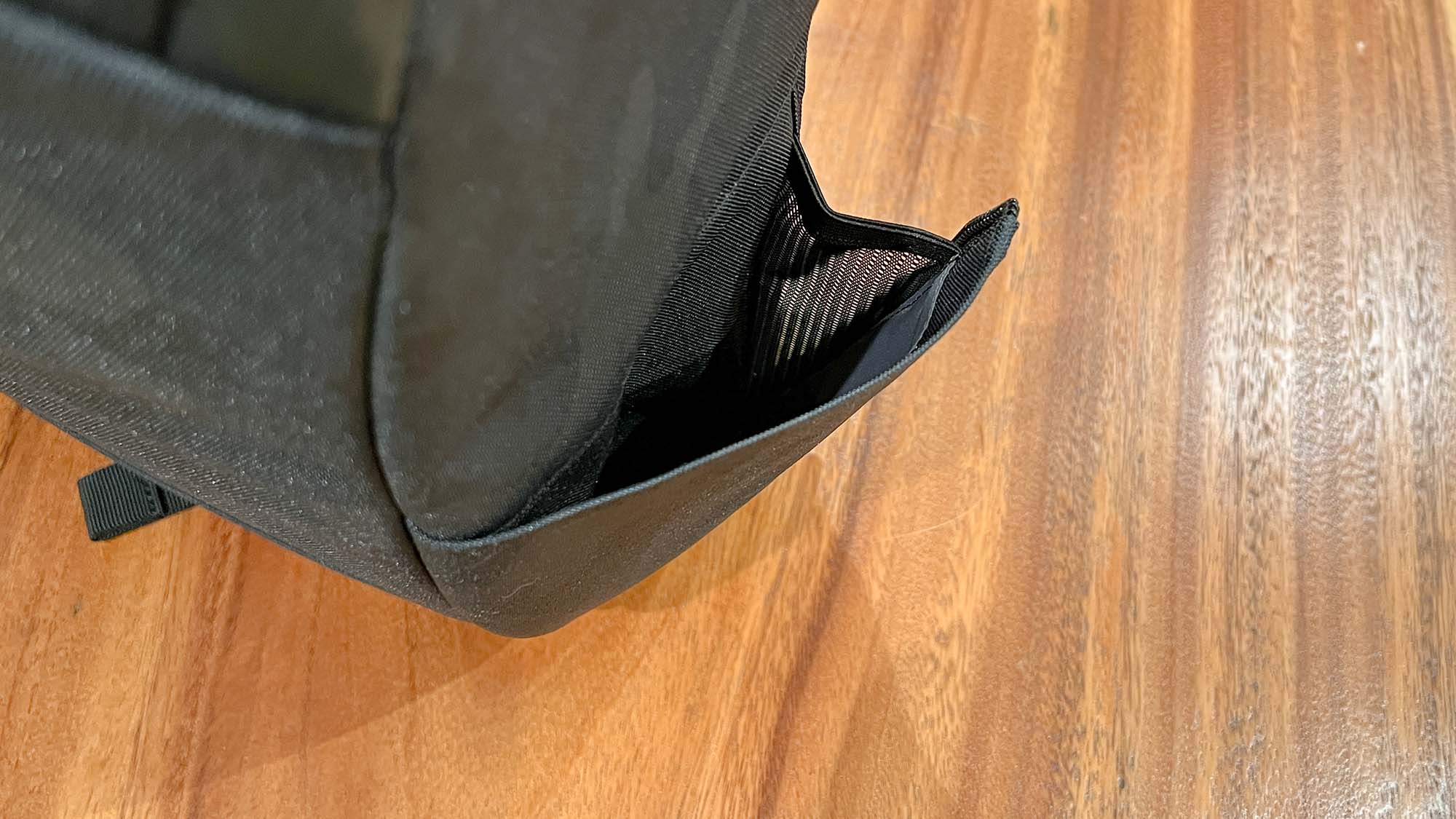 Image 7 of 8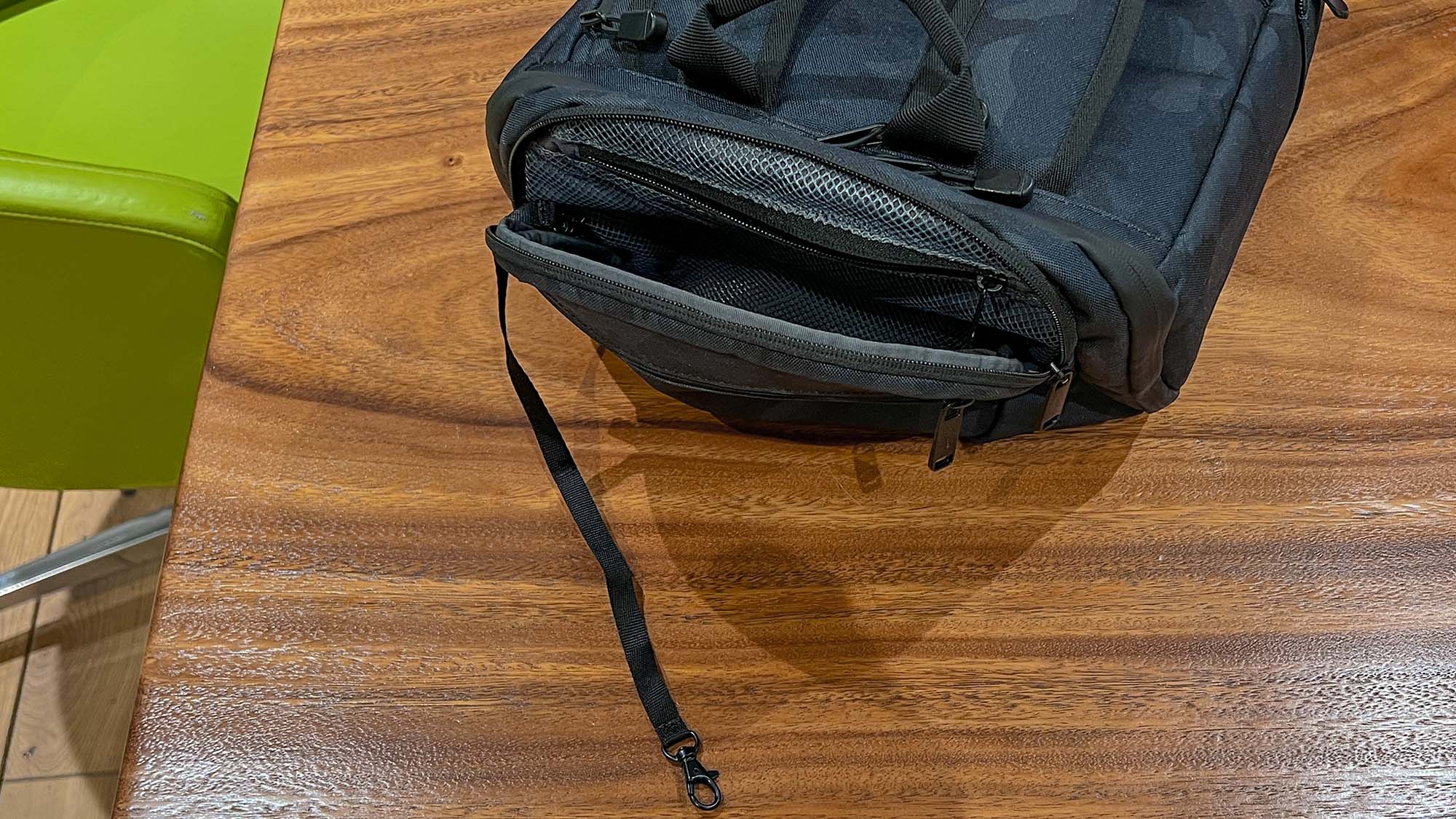 Image 8 of 8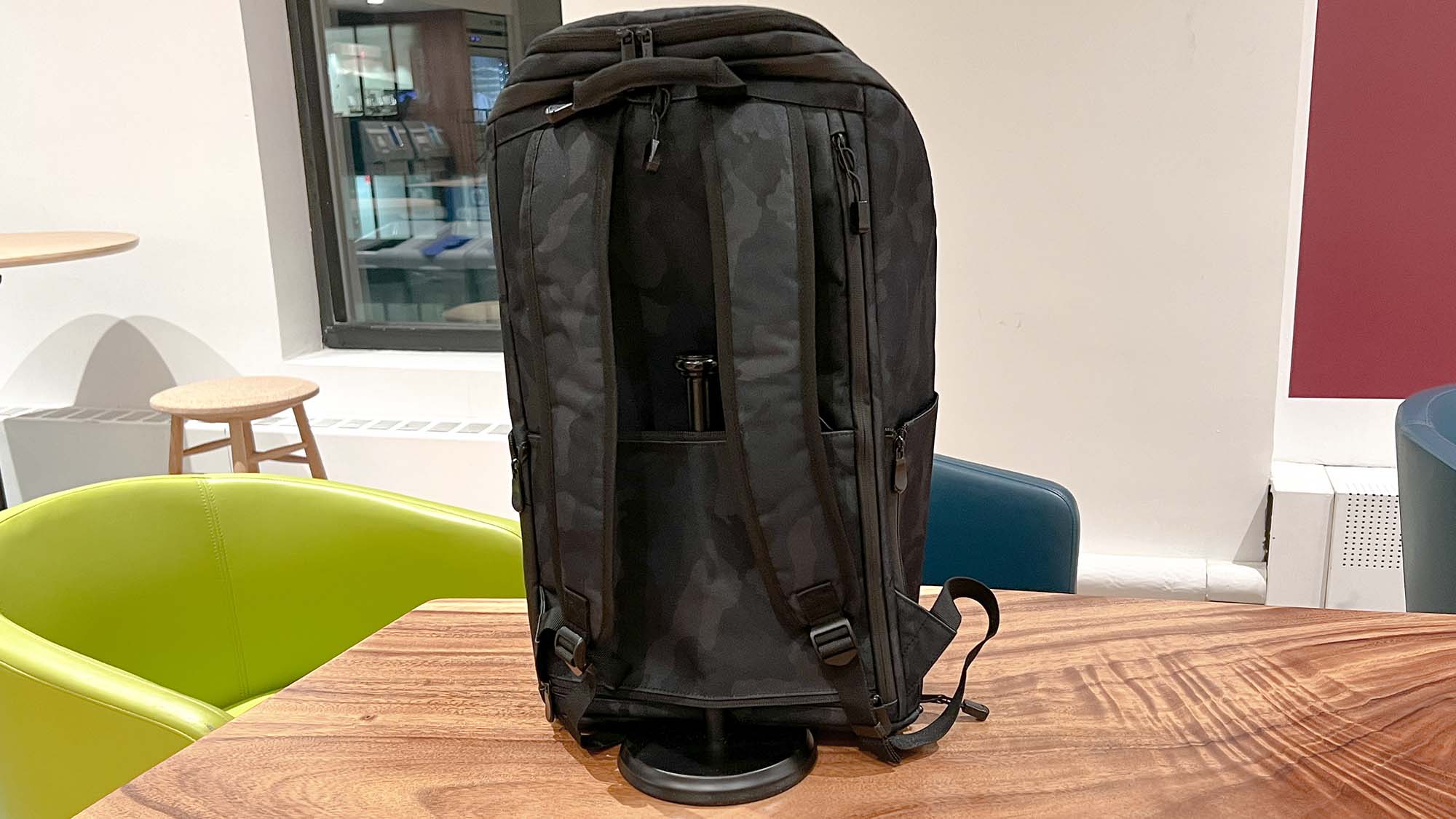 High-quality constructionExcellent water resistanceLimited color options
Like the Hanover Deluxe 2, the Hakuba is made from high-quality 600D Recycled Poly, giving it a base level of water resistance that is only improved upon by its even more water resistant zippers.
Inside the main compartment, you have a detachable insert that helps organize an otherwise spacious capacity. It's important to note that this insert also takes up space, so the Hakuba's on-paper capacity of 35.5L will be less if you use the insert. 
The insert is removable so if you need to squeeze in some extra stuff, popping out the insert is always an option at the cost of organization. But life is about tradeoffs, and the Hakuba does benefit from this versatility overall.
Beneath the main compartment is another separate compartment, accessible from the bottom of the bag, that can store gym shoes or sweaty gymwear ⁠— ideal if you're using the backpack for commuting as well as the gym. Again, the Hakuba isn't as good as a proper gym bag, but it's better than a less versatile bag where a stinky gym shirt might mix with important work documents.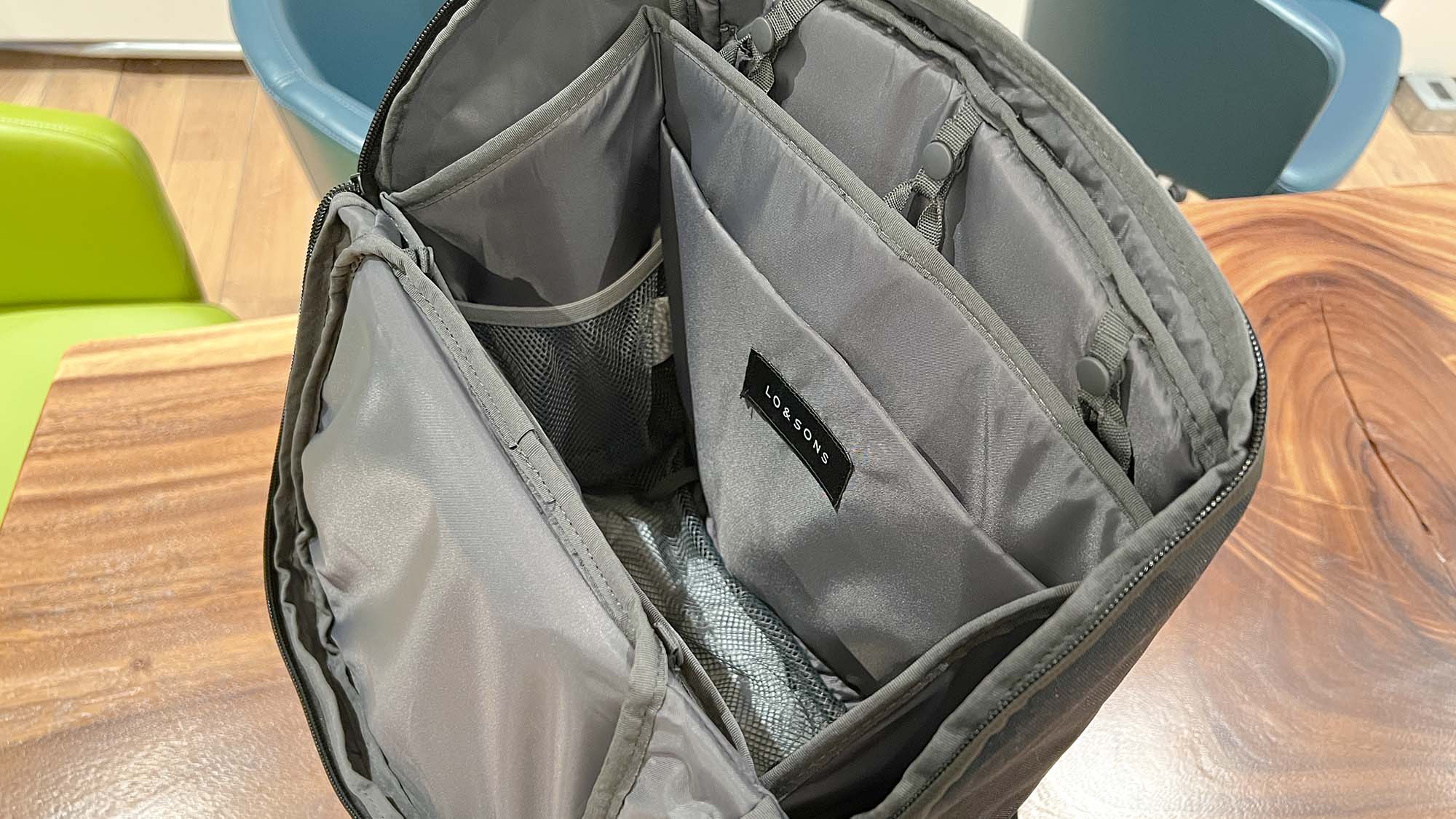 In terms of comfort, we were able to carry a good bit of tech in the Hakuba without it becoming too heavy on our shoulders. The backpack was also comfortable when we wore it while hiking over some moderate trails recently.
The expandable side pockets can easily hold a water bottle and a travel mug without a problem, and the zipper pulls are both easy to use and stylish.
Speaking of style, the bag currently comes in two colors: black and navy camo, so if you were hoping for some more vibrant color options, you're out of luck. Still, the Lo & Sons Hakuba is much more about utility than anything else, and for the most part, it has you covered in that department. 
Should I buy a Lo & Sons Hakuba?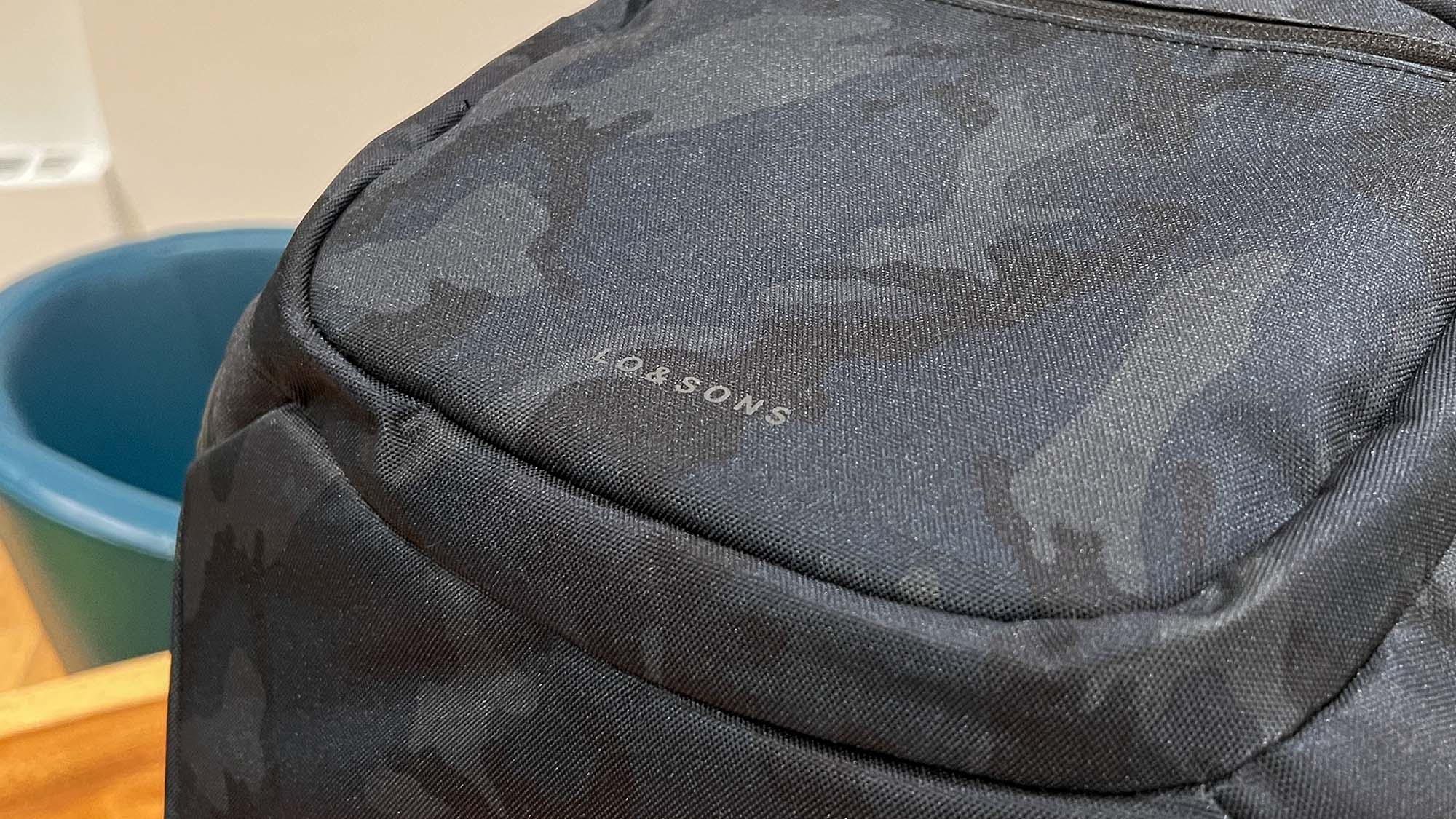 Buy it if…
Don't buy if…
Also Consider
First reviewed April 2022